So I am by no means an Eco-warrior, by any stretch of the imagination but I am a mum with a conscience and a nagging fear that I am passing down to my children a planet that is inferior to the one that I grew up in. It is becoming more obvious and more widely spoken about. The dangers and impact of single use plastic on our beautiful planet is becoming clearer and I have decided to do my bit to help reduce the amount of single use plastic wherever and whenever I can.
People that know me know how much I love to be by the sea. Looking at the ocean. Playing on the sand with the children. Dipping our toes in the salty water and scouring the beach for sea glass. Its my happy place. Its where I find my peace but lately it has started to bring me concern and worry.
We are lucky enough to live by the beautiful Kent coast and are surrounded by stunning beaches of all types, sand, shingle, pebbles all different and unique but one thing they all have in common and that I have noticed over the past few years is the increase of plastic rubbish washed up and strewn about. Whenever the boys and I decide to go hunting for sea glass, we always now take with us a rubbish sack and whenever we see rubbish, we pick it up as we go. Just a very small step I know but one that can make a great impact on our environment.
This one small thing led me to wonder how I could help towards reducing the rubbish on the beach in the first place, rather than just clearing it up. So, my quest for reducing my plastic usage and starting a plastic free lifestyle began. One small change at a time.
And the first thing I did was to go old school and get myself a good old-fashioned MILKMAN!  Not only do I now get the convenience of fresh milk on my door step every day. No more running out and cries of 'there's no milk for my cornflakes' in the morning, let alone for my coffee, but the milk is delivered daily in 'glass' bottles. No more plastic or cartons for us. I simply give the milkman back the empty glass bottles whenever they are finished. The bottles are then cleaned and sterilised and re-used again. The ultimate plastic free, recyclable, Eco friendly start to a plastic free lifestyle.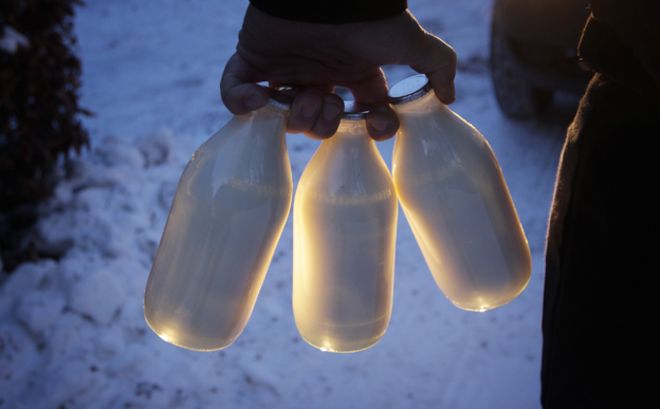 So, I am still learning and reading and absorbing and making small changes wherever I can and this is just the beginning of my plastic free quest but The Humble Milkman is a great place to start.
I signed up with Milk & More - www.milkandmore.co.uk